about us
PRESIDENT@IMPACTCORRY.COM -Board President bill nichols
DIREcTOR@IMPACTCORRY.COM - community development director charles gray
221 north center street
corry, pa 16407
why impact corry?
According to the 2010 United States Census, the City of Corry has a population of 6,605. The City of Corry is located in the Corry Area School District, whose population is 14,883, according to 2000 federal census data. Impact Corry works to serve all residents in the City of Corry and the Corry Area School District.
Recent Corry accomplishments to date include:
Over one million square feet of vacant industrial space redeveloped and occupied

An industrial park created and filled

Expansion onto new industrial land

One of the largest (per capita) revolving loan funds in the Commonwealth of PA

New Middle and High School with well-maintained sports fields including new AstroTurf in the stadium

State-of-the art critical access hospital constructed

Brand new 38-room hotel constructed

Downtown facades redeveloped and updated
However, there are still problems that need to be addressed.
Why is this?
The answer is simple: the various groups were independently doing great work on their own projects, but did not pursue coordination with other groups to work towards a community action plan. The community is now primed and ready to implement Community Development, which is defined by the United Nations as, "a process where community members come together to take collective action and generate solutions to common problems." Local leaders and business owners have joined forces to combine their individual abilities and resources for the greater good.
Impact Corry was re-positioned in 2019 to facilitate cooperation and coordination among all relevant groups and entities in Corry.
BOARD OF Directors
Bill Nichols — Corry Community Foundation
Russ Warner — Arlene Smith Foundation
Brad Allen — Corry Neighborhood Initiative
Dave Sample — Corry Area Industrial Development
Tom Roche — Corry Industrial Benefit Association
Pat Goodsel — Community Leader
Karen Croyle — Human Services
Shawn Gross — Manufacturing
Bill Roche — City Council
Bob Grice — Redevelopment Authority
Sandy McClellan — Community Education
EXECUTIVE COMMITTEE
Bill Nichols — President
Pat Goodsel — Vice President
Dave Sample — Treasurer
Brad Allen — Secretary
Jason Biondi — City Manager
Rick Novotny — Economic Development
Sandy McClellan — Community Education
Ex-Officio Support Staff
Rick Novotny — Economic Development
Sheri Yetzer — Corry Area School District
Mayor Dave Mitchell — City Government
Barb Nichols — LECOM, Corry Memorial Hospital
Jason Biondi — City Manager
Len Clark — Community Leader
LEGACY COMMITTEE
Len Clark — President
Sandy McClellan — Treasurer
Chelsea Oliver — Secretary
Marty Radock — Rails-to-Trails
Mike Christensen — Manufacturing
Lisa Cox — Community Wellness
Tom VanTassel — Corry RAILS
Mandi Johnson — Manufacturing
Betsy Grinder — Community Leader
community development director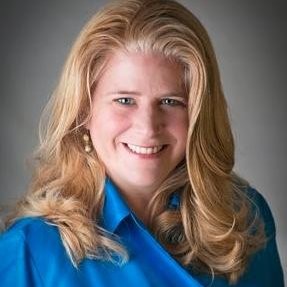 CHARLES eurydice GRAY
DIRECTOR@IMPACTCORRY.COM
"I have personally known Chuck for about four years and have come to respect her insight, passion and vision. Having lived for years in other states, Chuck has an interesting perspective on what works and what doesn't when it comes to culture creation, community and economic development, tourism and marketing. I often lean on her insight regarding these areas for the future of Warren County. Chuck has proven her leadership, organization and acumen in an invaluable way to the County when she chaired and led the Commissioners' Marketing Taskforce by doing compression planning, as well as the 2018 Human Services Summit.
One of Chuck's greatest characteristics is the passion she brings to everything she does. She is an insatiable learner and encourager, Chuck is always willing to listen to ideas and encourage further development. A winning, sincere personality is the hallmark of my every interaction with Chuck. That charisma, coupled with her work ethic and care for others makes her a prime candidate for whatever she turns her hand to."
- Benjamin Kafferlin, Warren County Commissioner
Read more about our Community Development Director on our BLOG.