Thank you to all who joined us for our Slow Roll & Erie to Pittsburgh Trail kiosk and bike station unveiling on Friday, October 4th!
We enjoyed celebrating with the 30+ bikers and walkers, who participated in the one-mile Slow Roll from Mead Park to the downtown Railroad Property, and many Corry residents and guests who met us at the kiosk for our presentation and ribbon cutting.
We recognize that efforts like these cannot be made without the help of volunteers and we thank our Legacy Committee for seeing this project through from start to finish. There is so much more to come to develop our local trails and the downtown Railroad Property and we hope you get involved with us as plans develop and come to life!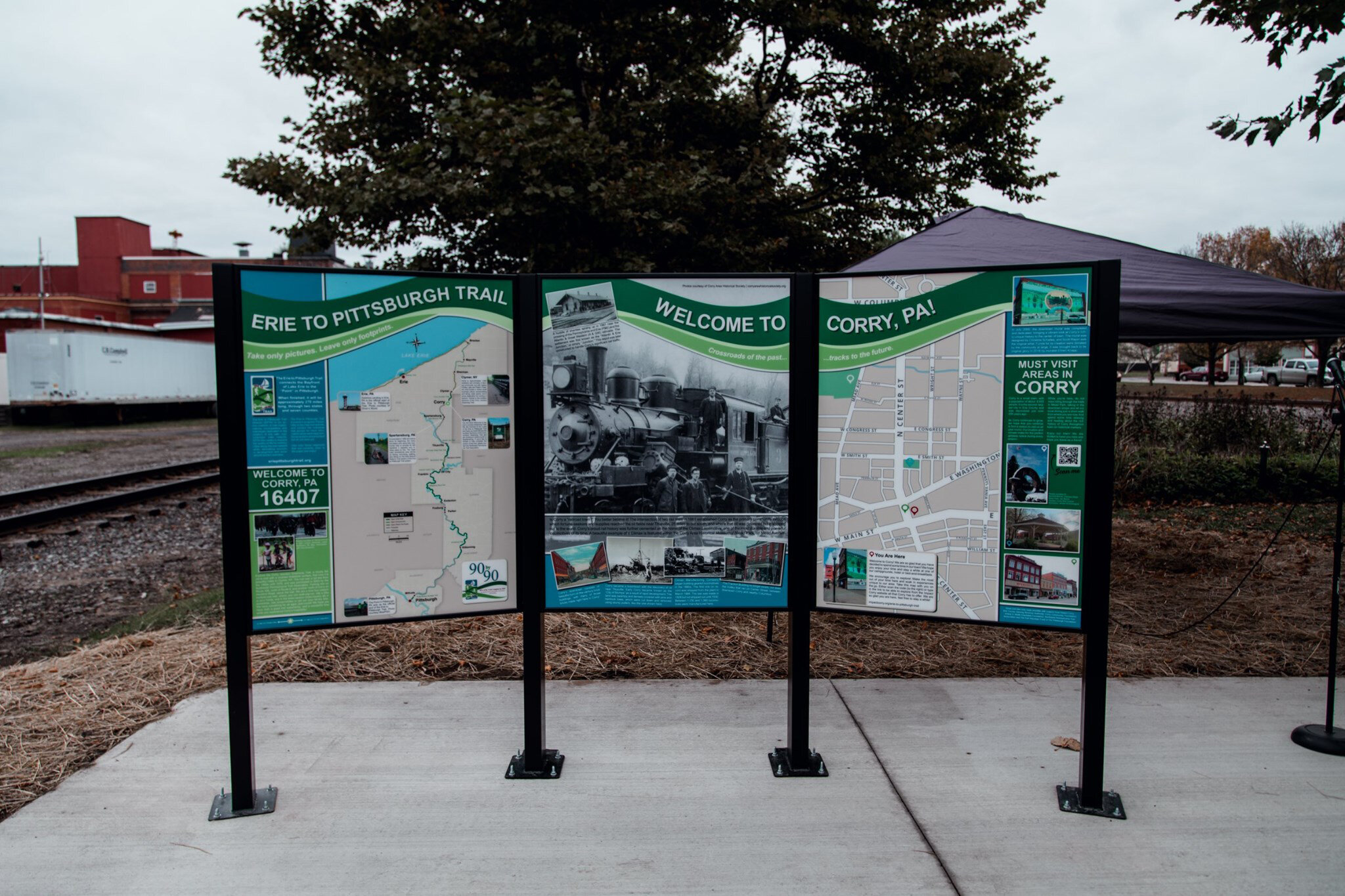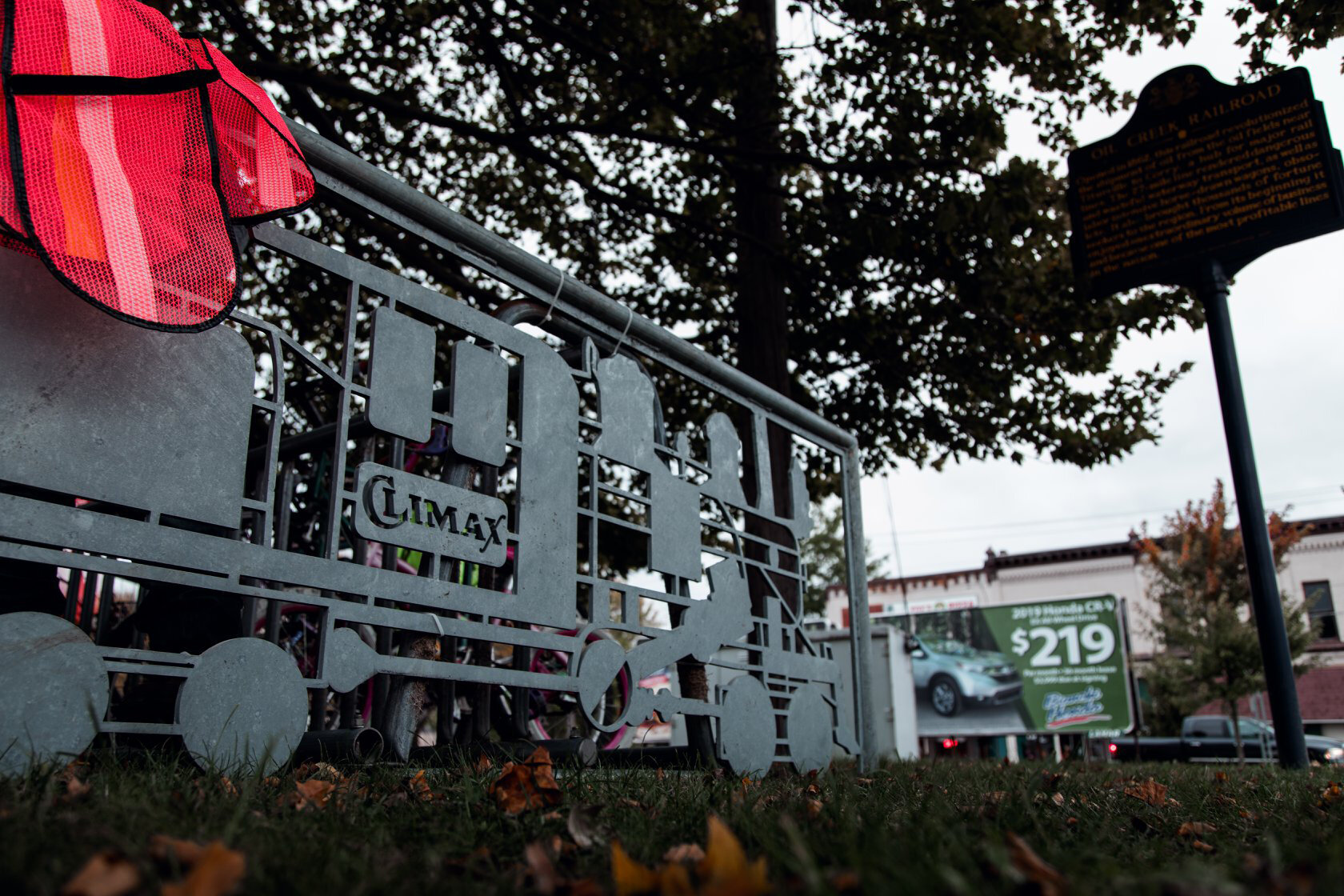 Impact Corry Legacy Committee's Rails to Trails Committee sits on the Erie to Pittsburgh Trail Alliance (ETPTA) as a voting delegate representing our local trails – the Corry Junction Greenway Trail and the East Branch Trail.
Currently, with the ETPTA Gap Committee, work is being done to devise action plans to close the missing sections of the trails in Erie and Crawford County. Our most notable accomplishment to date has been the purchase of the WNY-PA railroad property within the City of Corry. Connecting the current trail head that ends on Route 426 to the railroad property will add another 1.2 miles of trail on the ground. It's worth noting the Erie to Pittsburgh Trail is a major corridor of the Industrial Heartland Trails Coalition (IHTC). (The brown section of the trail, noted in the picture to the left.)
The vision of the IHTC is to establish the Industrial Heartland as a premier destination offering a 1,500-miles-plus multi-use trail network experience.
The IHTC network will stretch across 51 counties in four states—Pennsylvania, West Virginia, Ohio and New York—from the shores of Lake Erie to the confluence of the Three Rivers in Pittsburgh and on to the Ohio River and Appalachian foothills.
At the Erie to Pittsburgh Trail kiosk now?
Welcome to Corry! We are so glad you are here and hope you enjoy your stay.
If you are standing at the kiosk at our downtown Railroad Property, here's a look at what is nearby for you to explore. Enjoy our downtown with plenty of unique shops and local eateries, or travel through town to Route 6 for familiar chain restaurants and more shopping. Be sure to take in a hike or a leisure walk/ride in beautiful Mead Park as well! We have plenty of places for you to camp or stay comfortably indoors overnight, so take your time and stay a while.
We are so happy to have you visit!